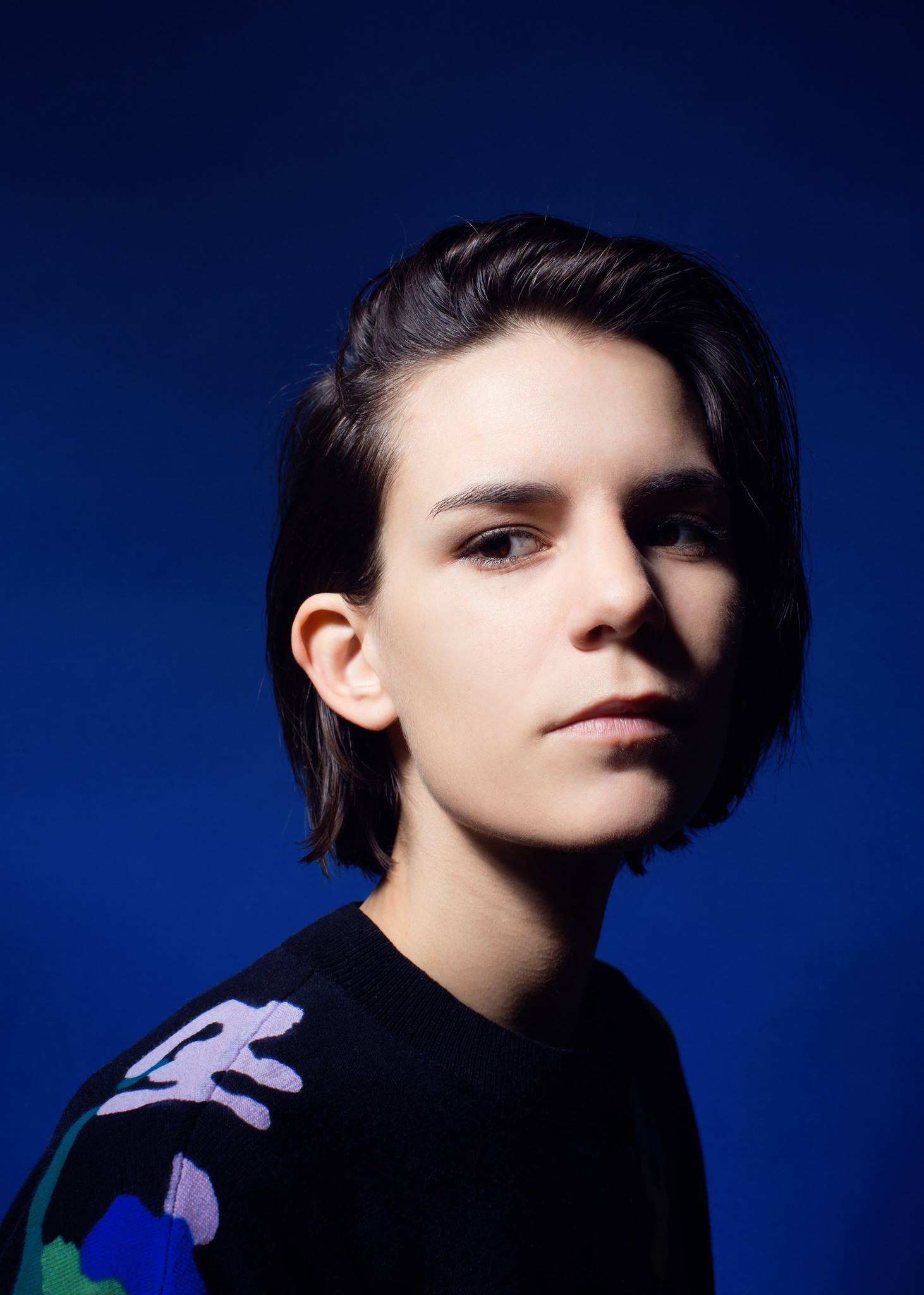 crédits photo : Marie Rouge
La scène techno française a vu apparaitre ces dernières années de nombreuses femmes qui n'ont eu besoin de personne pour brancher leurs machines ou régler leurs filtres. Et si les promoteurs ou les labels ne sont pas toujours venus les chercher, elles ont fait leur trou toute seule en faisant de l'auto-production un choix conquérant.
Marianne Delorme, de son vrai nom, est originaire de Lyon. Elle a fait des études de musicologie à Montpellier, ville essentielle pour la techno dans le Sud de la France, même si on ne lui a sans doute pas enseigné ça sur les bancs de la fac. Car c'est bien de techno dont il s'agit avec elle, de la techno qui va vite et dont les boucles acid nous font décoller du sol et lever les bras. Calling Marian est de ces productrices qui aiment la musique pure et même si, époque oblige, elle apporte un grand soin à l'univers graphique qui accompagne ses productions, elle ne puise pas son inspiration dans l'image mais bien dans l'amour du son. Il faut la voir jouer en live : résolue et rigoureuse, le corps tout en tension sur ses machines pour maîtriser toutes les nuances d'une musique exigeante et sans répit qui renverse d'extase tous les dancefloor qu'elle tient entre ses mains.
Ce sont des soirées LGBT et féministes comme La Chatte ou Garçons Sauvages à Lyon qui l'ont aidée à se faire connaitre. Elle pense que la fête appartiendra toujours aux marges et que c'est bien ainsi. Mais il ne faut pas croire que Calling Marian est une solitaire qui ne sort jamais de son studio ou des soirées underground. Sur son premier maxi, The Parade, elle utilise des photos de femmes de l'armée nord-coréenne, disant aimer les frictions que provoquent l'imagerie d'un pays où la musique est censurée avec la techno synonyme d'émancipation voire de subversion. Mais elle a aussi dédié un maxi, The Rainmaking, à la nature menacée et menaçante, où sa techno se fait plus contemplative et inquiète : et si on se faisait dépasser par les éléments ? Eh bien il faudrait rendre la fin du monde belle et festive. Une rave, pour la dernière fois, mais seulement si c'est Calling Marian qui met le son. Et fort !
Antoine Drabowski
Le clip de 'Carbon Content', jeunesse exaltée :
Et un live au Petit Bain :
Plus de titres ici :
Pour suivre Calling Marian :