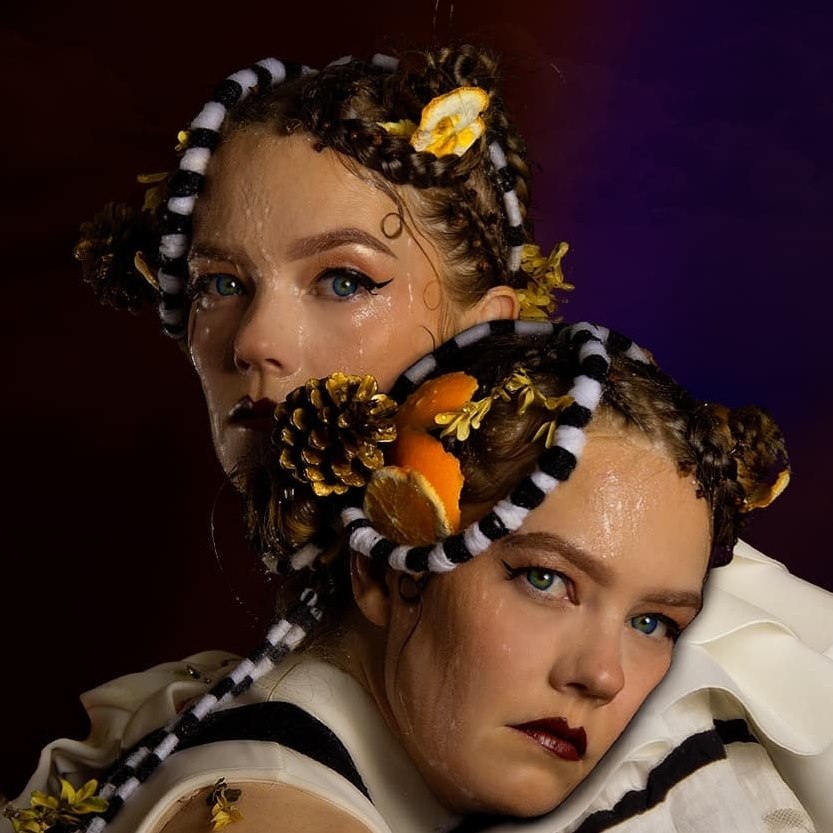 crédits photo : Iris Dracos
Après avoir égayé le confinement avec 'Pray', hymne à la résilience et à la solidarité, Allyson Ezel aka Coco Bans vient juste de sortir un deuxième EP Aka Major heartbrek : the beginnning, entre folk et électro. Focus sur cette auteure-compositrice, Finaliste du Top 10 du Prix Société Pernod Ricard France Live Music 2021, qui maîtrise l'art de la transcendance à la perfection.
Son dernier clip, réalisé par l'illustrateur Simon Landrein, est un petit bijou de poésie surréaliste et de sensualité vaporeuse. Un mélange délicat qui colle parfaitement à l'univers éthéré de l'artiste américaine, révélation du MaMA Festival et auteure d'un premier EP sorti en 2019. Un joli début pour Allyson, qui envisageait pourtant de garder ses chansons pour elle.
La météo de Coco Bans oscille entre pop solaire, nuages folk et brumes électroniques, dans la lignée d'influenceuses telles que Fever Ray, Florence and The Machine, Cat Power ou encore London Grammar. Sur des productions assez minimalistes, sa voix, qu'elle tonitrue ou cajole, transporte et porte des mélodies aussi efficaces que subtiles. Si elle chante en anglais, Coco Bans puise aussi dans la culture littéraire française, en invitant par exemple Baudelaire dans son dernier EP.
Avec sa courte discographie, déjà marquée par d'imposantes collaborations (Lil Wayne, Fakear, Woodkid, Kiddy Smile…), Coco Bans tisse en effet sa toile entre son Iowa natal et la France, terre d'adoption depuis dix ans. Une dualité qui l'amène vers d'inattendus horizons, comme la reprise jubilatoire d'un 'Flirt avec toi' ou encore celle de 'Le Vent nous portera' de Noir Désir, qu'elle décide de s'approprier en lui apportant une voix féminine. Le clip qui l'accompagne essaime d'ailleurs des images liées aux luttes féministes des années 20 et 60.
À la croisée de deux pays, mixant pop aérienne et songwriting intimiste, Coco Bans construit à pas de loup une œuvre qui séduit déjà par son audace et son magnétisme.
Eve Guiraud
Plus de titres sur Spotify
Pour suivre Coco Bans :