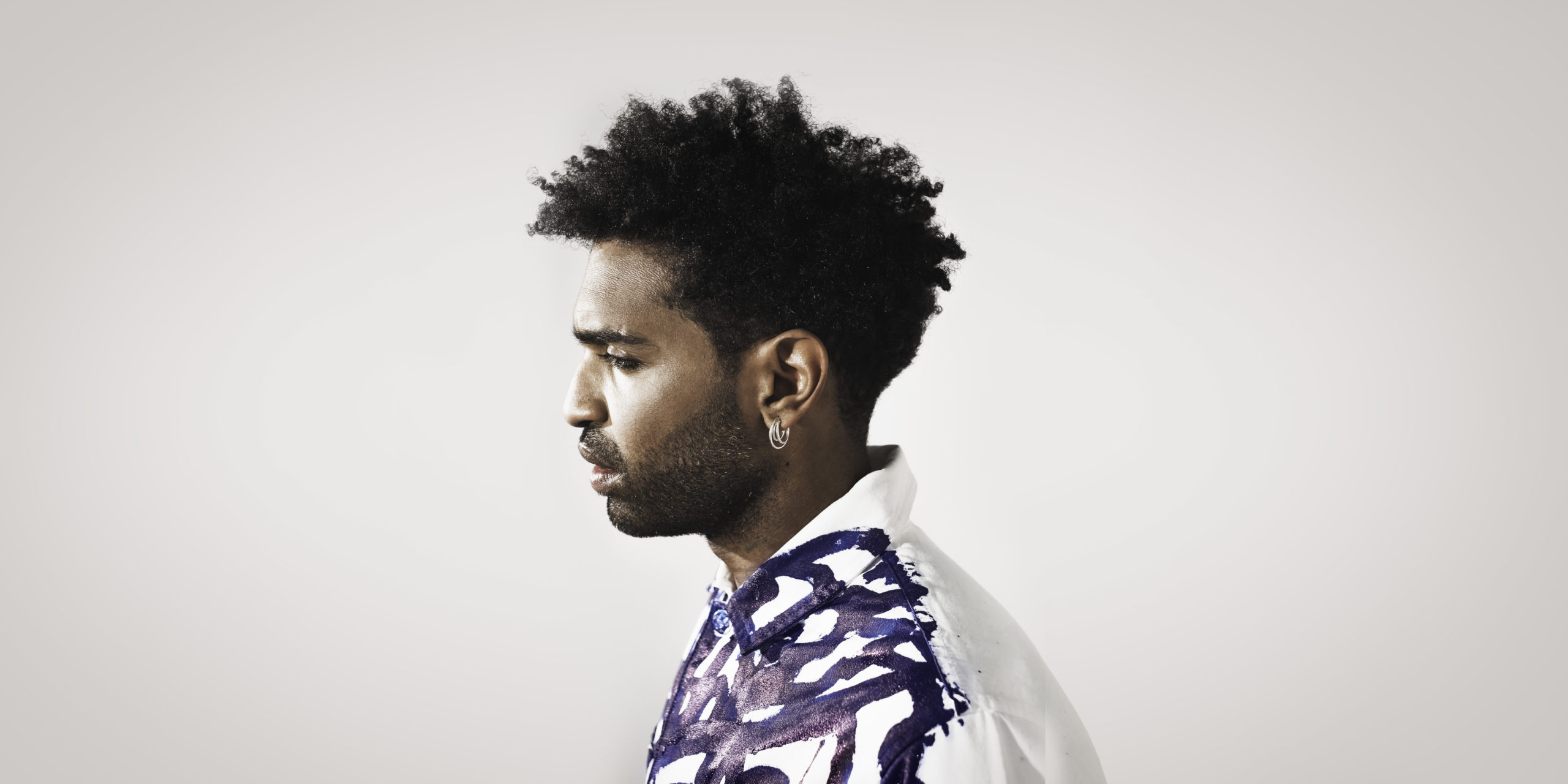 crédits photo : Florian Bouziges
KRIVERS, Médhi Touré de son vrai nom, fait le choix de ne pas choisir. Dès son enfance, la musique ivoirienne de son père côtoie le raï algérien de sa mère, avant une plongée dans la musique électronique, véritable révélation. Tout d'abord DJ dans les bars de Montpellier, puis chanteur dans un groupe d'électro-pop, il découvre enfin Paris et ses soirées qui finissent au petit matin. Tour à tour il se nourrit de – puis recrache aux platines – new-wave, post-punk, synth-pop et tous les genres hybrides qui font bouger les foules.
Médhi transgresse aussi les arts, puisque c'est après avoir été casté dans 120 Battements par Minutes de Robin Campillo qu'il décide de sauter le pas et d'écrire sa propre musique. L'inspiration lui vient alors d'un grand tout : les films, les séries, ses rencontre… À travers KRIVERS, Médhi compose la bande-son sa propre vie qui s'étire de la fin des années 80 à aujourd'hui. Avec son premier titre cold-dance bien nommé Karma et paru en 2018, il décide de rendre à l'univers ce que ce dernier lui a offert. KRIVERS entre alors pleinement sur la scène qui l'a façonné : on le retrouve aux côtés de Léonie Pernet, Vox Low, Dat Politics ou encore Rendez-Vous.
Médhi entretient avec la nuit parisienne une relation étroite. S'affranchissant des codes, il écume les dancefloors et les bars (on le retrouve parfois même derrière le comptoir) pour en tirer un condensé de musique rythmée, puissante, aux forts accents 80s' et à la voix métallique. Son EBM se veut sensuelle et froide à la fois, mélange français et anglais, qui puise aussi bien dans le funk de Prince que dans la techno berlinoise. À l'image de son parcours, il apporte également un soin particulier aux visuels, dans le clip de Drink The Wine réalisé par Hélène Mastrandréas ou encore au travers de sa collaboration avec l'artiste Vava Dudu pour la vidéo de Freaks et sa pochette tirée du même concept.
Pas étonnant donc, de le retrouver sur le label Her Majesty's Ship, la maison où cohabitent David Shaw & the Beat, Yan Wagner ou encore La Mverte. Avec son premier EP, It's Your Turn, sorti en mai 2020, Médhi l'introverti continue d'exprimer sa soif de vivre à travers KRIVERS, pour notre plus grand plaisir, et celui de nos corps.
Loren Synnaeve
Les matières et le corps sont explorés dans le clip de 'Drink the Wine' :
La rédaction adore la collaboration avec Vava Dudu sur la vidéo de 'Freaks' :
Plus de titres sur Spotify
Pour suivre KRIVERS :