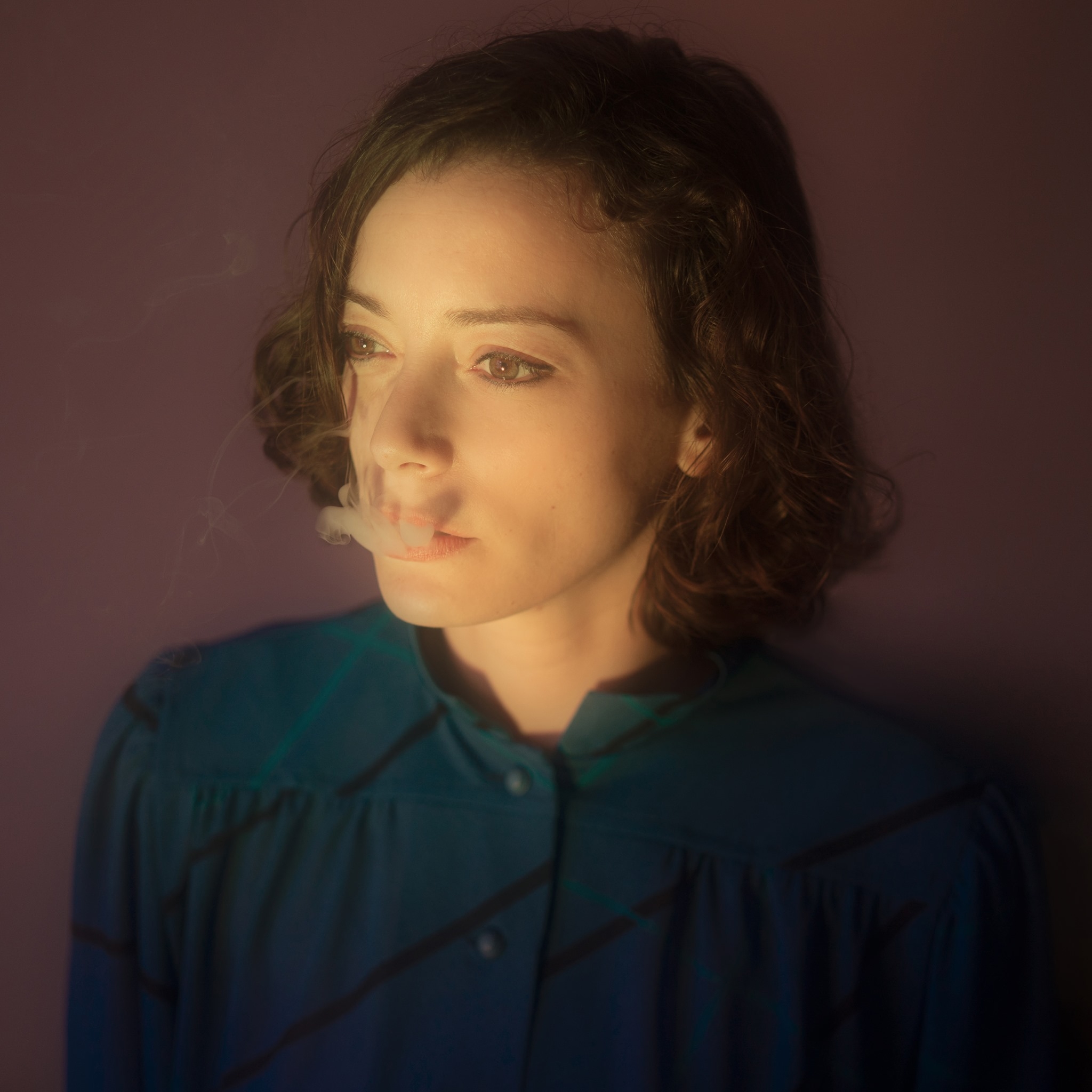 crédits photo : Vincent Ducard
Anagramme de son prénom, Cate Hortl est le projet solo de Charlotte Boisselier également identifiée comme membre des duos Ambeyance et Oktober Lieber sur la scène electro -synthwave. L'artiste définit sa musique comme "foggy – electronic and dancing – introspective pop" et on n'aurait pas dit mieux.
Avec ce nouvel alias à consonance allemande, on découvre ici une esthétique à la fois italo-synthpop très marquée par les 80's mais aussi EBM et darkwave, présentée sous forme d'EP 5 titres, intitulé Smog et sorti en Octobre 2021 sur le tout récent label toulousain Ritmo Fatale.
Charlotte est une musicienne et artiste accomplie : créatrice son pour le spectacle vivant, elle est aussi une de ces rares femmes régisseuses en France qu'on a besoin de voir un peu plus souvent en tournée. Par sa posture puissante de solo féminin de l'électro-pop indé, son profil de geek de la musique et la noirceur de certains de ses titres, Charlotte évoque deux autres artistes féminines chères à Contra, Justine Forever dont on vous parlait récemment, ou encore Theodora.
D'ailleurs, ce côté geek, elle le revendique. La Carcassonnaise s'est installée à Paris pour ses études de musicologie. Nul doute que son background en musicologie y est pour quelque chose, Charlotte y a étudié la musique concrète et électro-acoustique et puise son inspiration dans la recherche sonore autour de machines et de sons synthétiques. Forte de sa grande expérience de la scène et du studio acquise pendant des années de tournées et d'enregistrement au sein de ses duos précédents, Cate Hortl compose désormais en véritable solo de bout en bout.
Introspectif et dansant, Smog donne tantôt à voyager avec le titre 'The Less The Better' ou à danser avec 'Hurt You'. Chaque track est une véritable pièce sonore qui peut être tantôt perçue comme une savante recette de chanson pop dans le titre 'Deadpan', d'italo-kitsch à la My Mine et d'EBM à la David Carretta – deux genres chéris du label Ritmo Fatale, ou encore d'instrus trans-hypnothiques à la Romane Santarelli et de sound design retro-futuriste.
C'était sans nul doute un retour aux sources, une suite logique et un aboutissement pour une des artistes féminines les plus accomplies de la scène indé électro en France.
Harmony Suard
Plus de titres sur Spotify
Pour suivre Cate Hortl :